The 2008 Carlisle Import show, was the site of the
TEAE
spring B.A.S.H. (Bring A Sunbeam Home) rally.  We were fortunate to run into some other rear-engine cars that were a product of economical pressure brought on the Suez Crisis.  Matt Cotton, a long time Simca enthusiast, saw our Imps and initiated a photo shoot opportunity with us and a fellow that drove his Fiat 850 all the way from the Midwest.
All rear-engine where Powell Tucker said the engine should be.  All water-cooled.  All a litre or less.  All economical.  All cool.  And all in the same place at the same time.
Which one was made where?  Can you tell?  Italy, Scotland, France?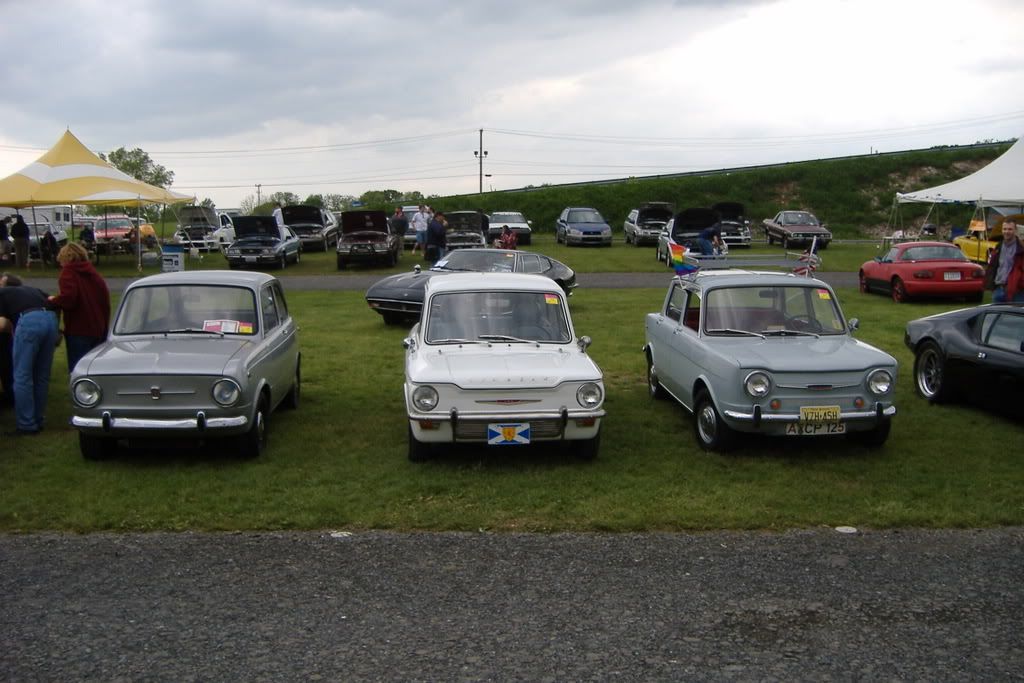 The similarities were stunningly obvious.  We couldn't get the NSU guy to bring his over, but you'd see it there too.  The Simca was the 4-door with a little more interior room.  The Fiat was absolutely stunning.  It was a fresh restoration and a very good one at that.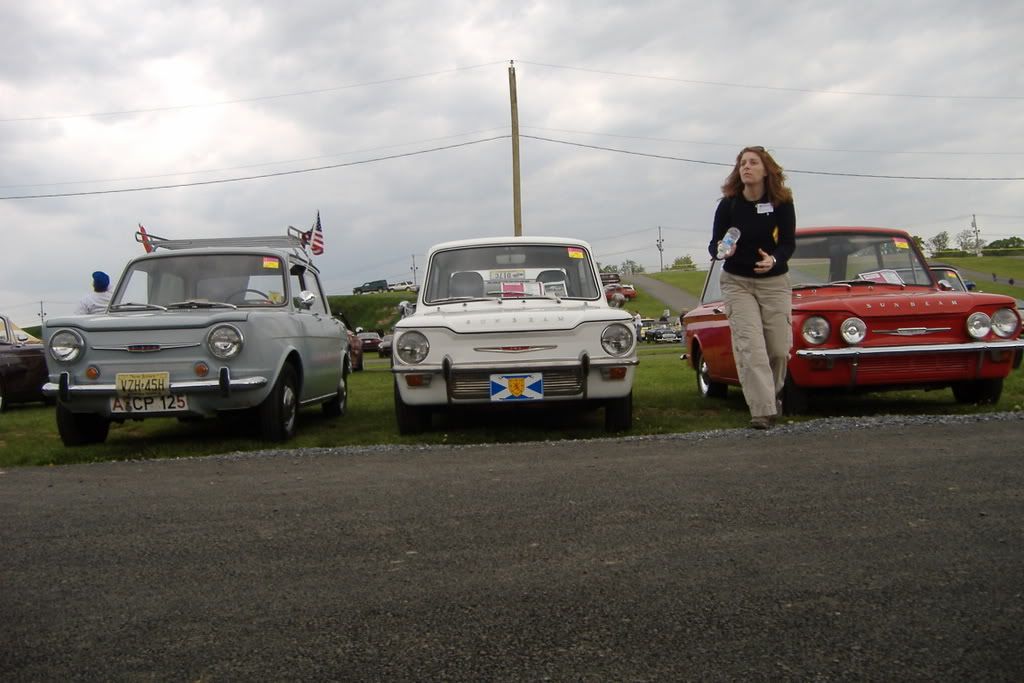 Here's a brave lad, drove this Fiat from the Midwest all the way to Pennsylvania and only lost his fan belt once.  I think his name was Brian (correct me if I'm wrong).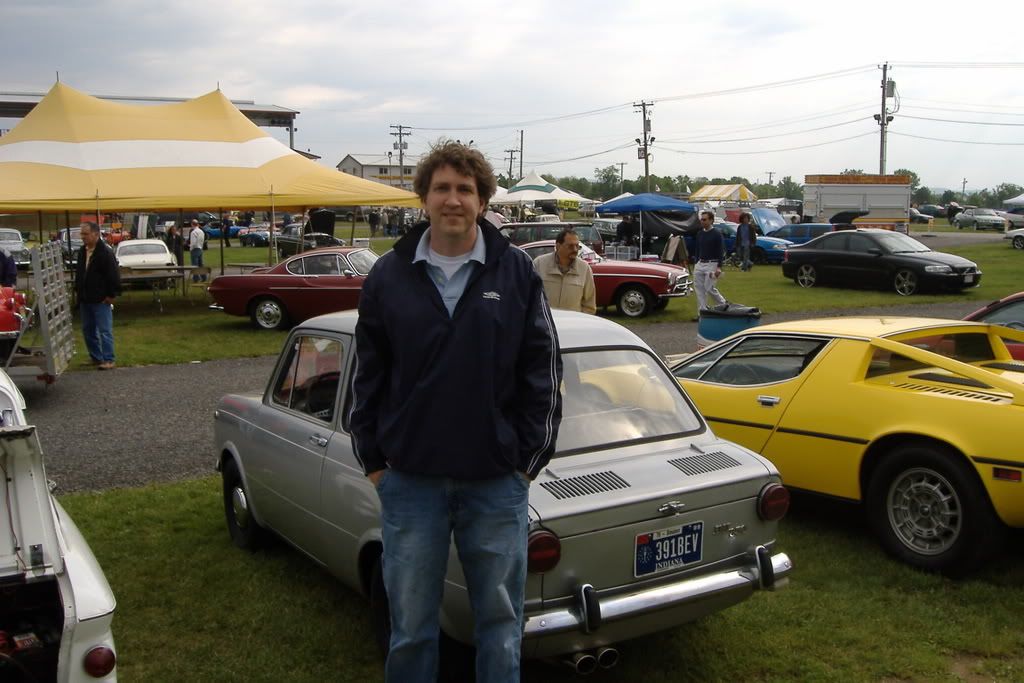 The Simca had the biggest motor at 1000cc.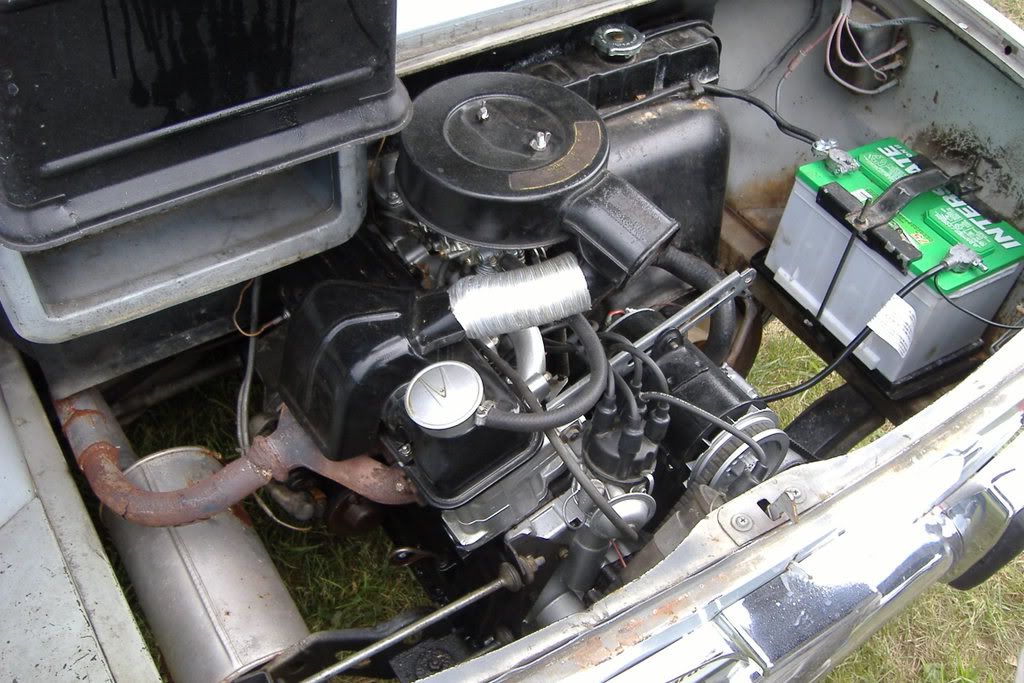 We even spied a gorgeous Dauphine.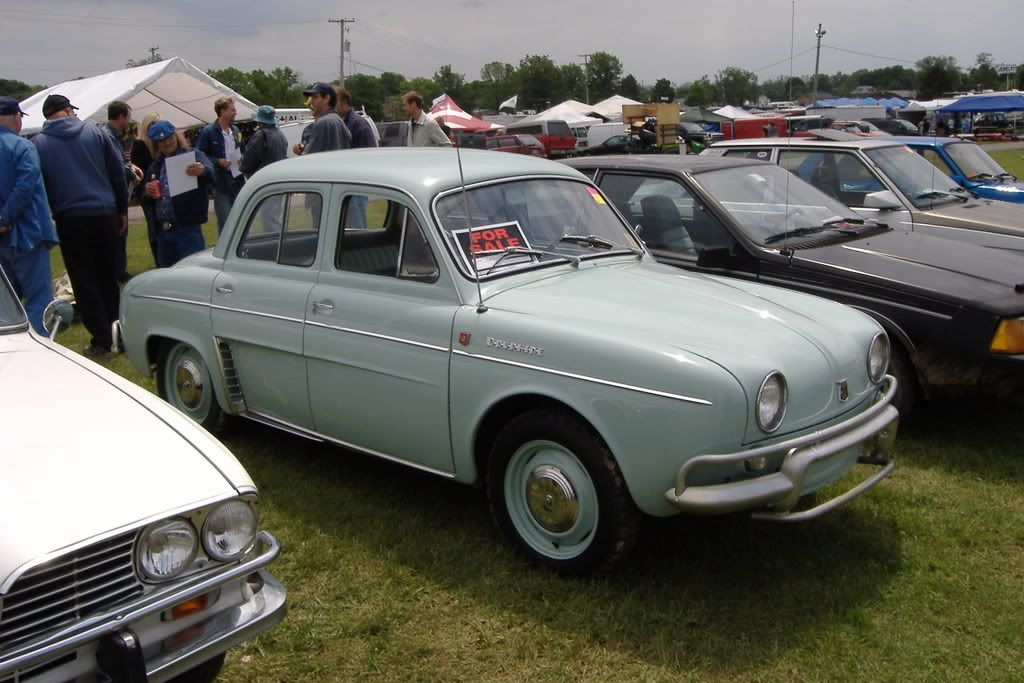 While in the French section, we couldn't help but check out the RE5 Turbo.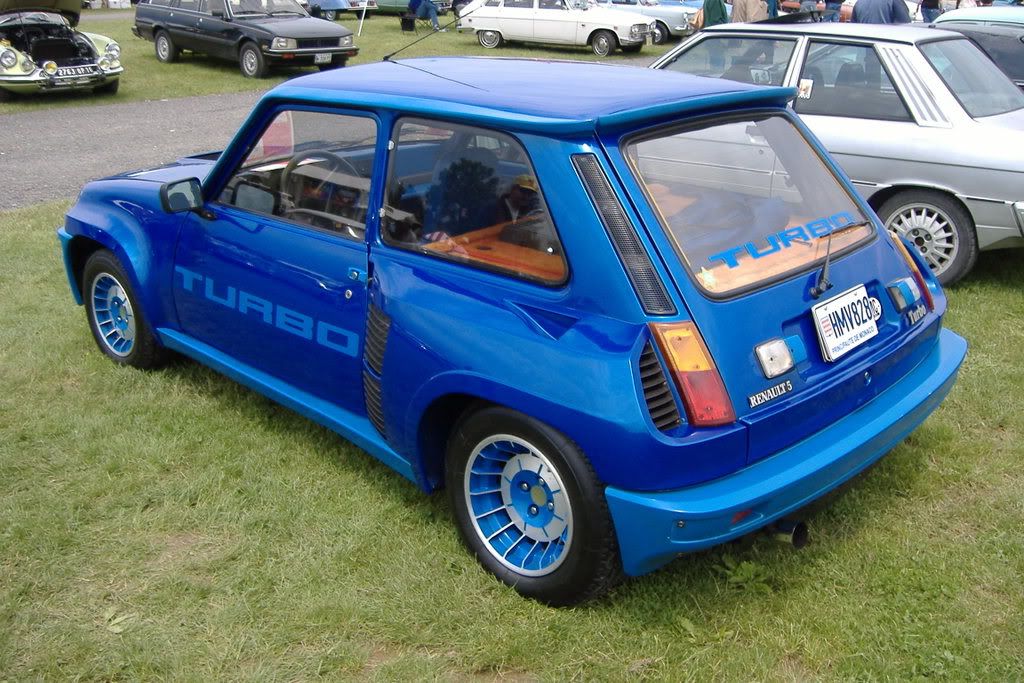 The real treat was the smallest of them all.  The Subaru 360.