1979 - Yamaha XS650 Special
The most reliable vehicle I have ever owned.  This machine is totally bulletproof.
I purchased it from some kid in Perry County for a few hundred bucks.  It needed new main bearings, new rings, all new seals.
This is how it looked when I got it.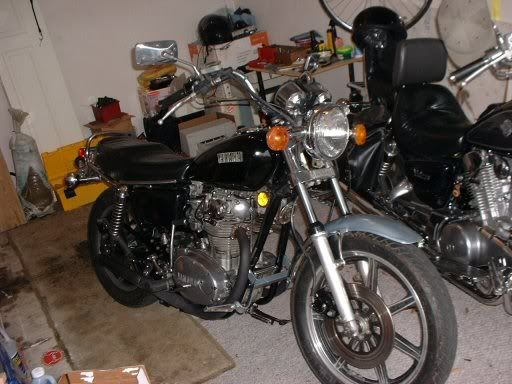 The photo taken after the Friends of Nature 2007 tour to Bennezette, PA.
Here it is shown with new seat upholstery, fork gaitors, drag bars with 4" risers, an XS750 sissy bar, Neutronics optically triggered electronic ignition, 32-tooth rear sprocket.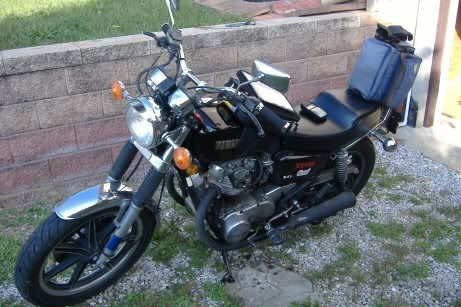 Here's the XS650 in the final form in 2008.
The confused cruiser/chopper look was getting old.
CAFE is RETRO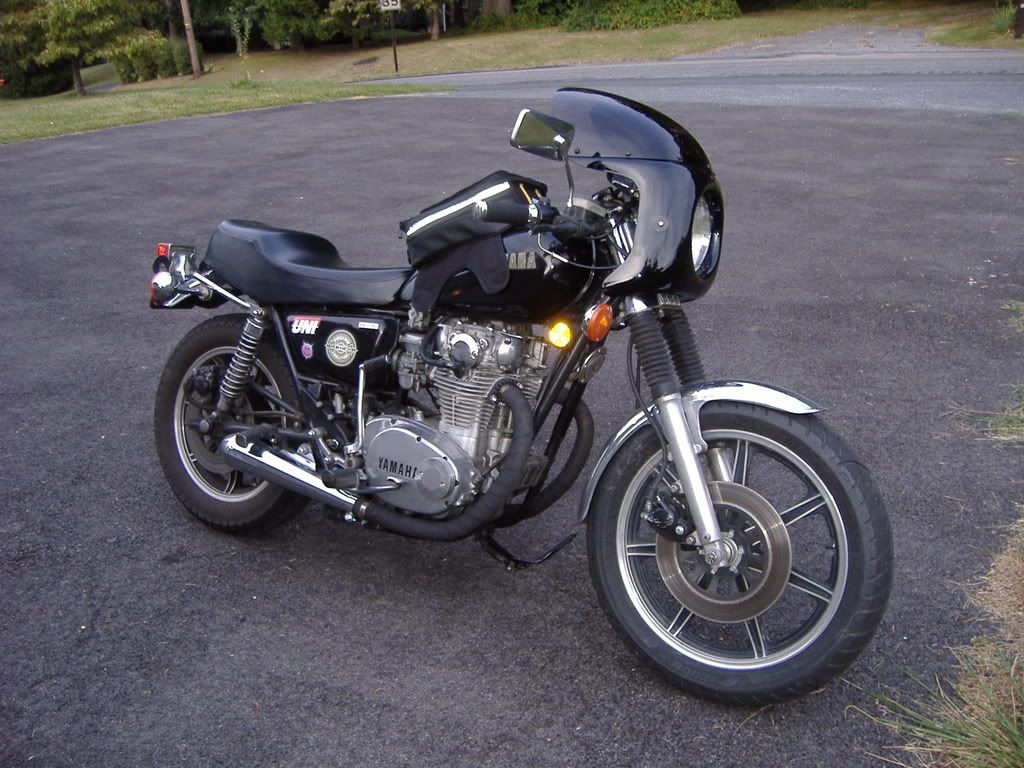 "The Mighty One" has over 32,000 miles now and still going strong!
55mpg makes it perfect for commuting to work.
XS650 supporters
Mikes XS
650 Central
650rider
Speed and Sport Inc
Black Widow Choppers