How small is an Imp?  Only 13 feet long and 1500 pounds.
39hp stock.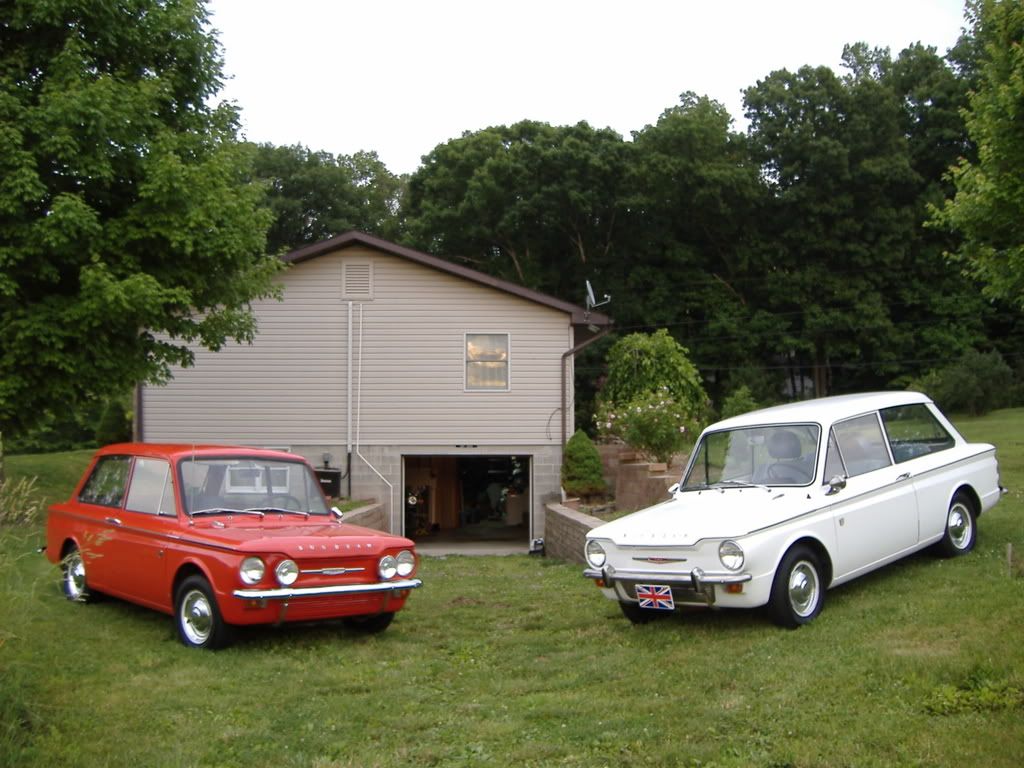 Here are our two Sunbeam Imps in the backyard.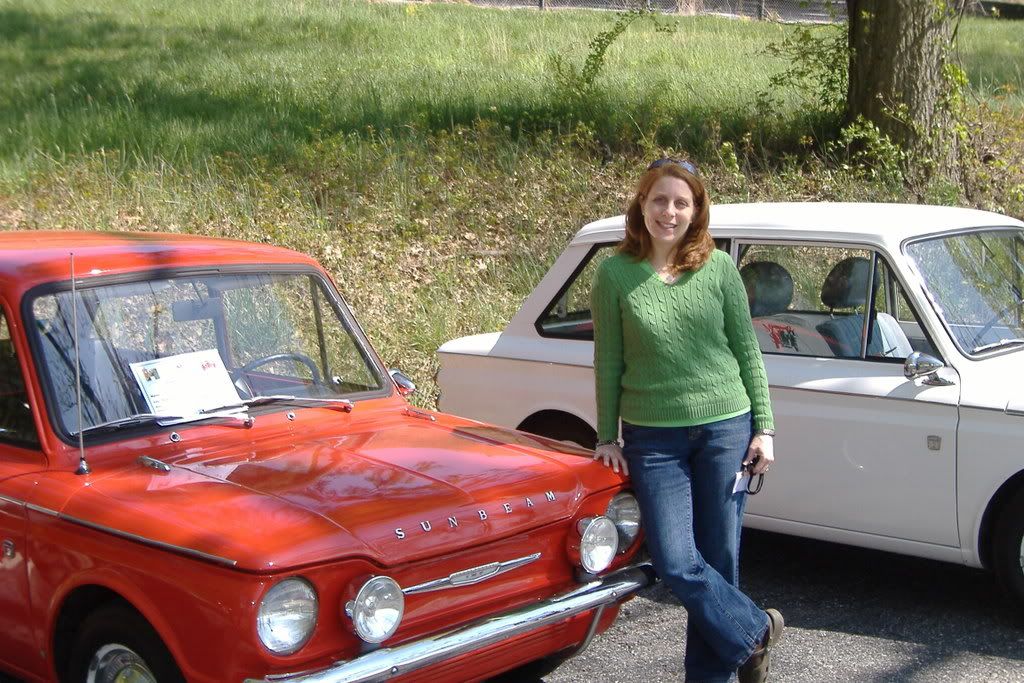 Originally tagged as "LIL IMP", this 1967 MK2 Imp was Val's first car when she turned 16.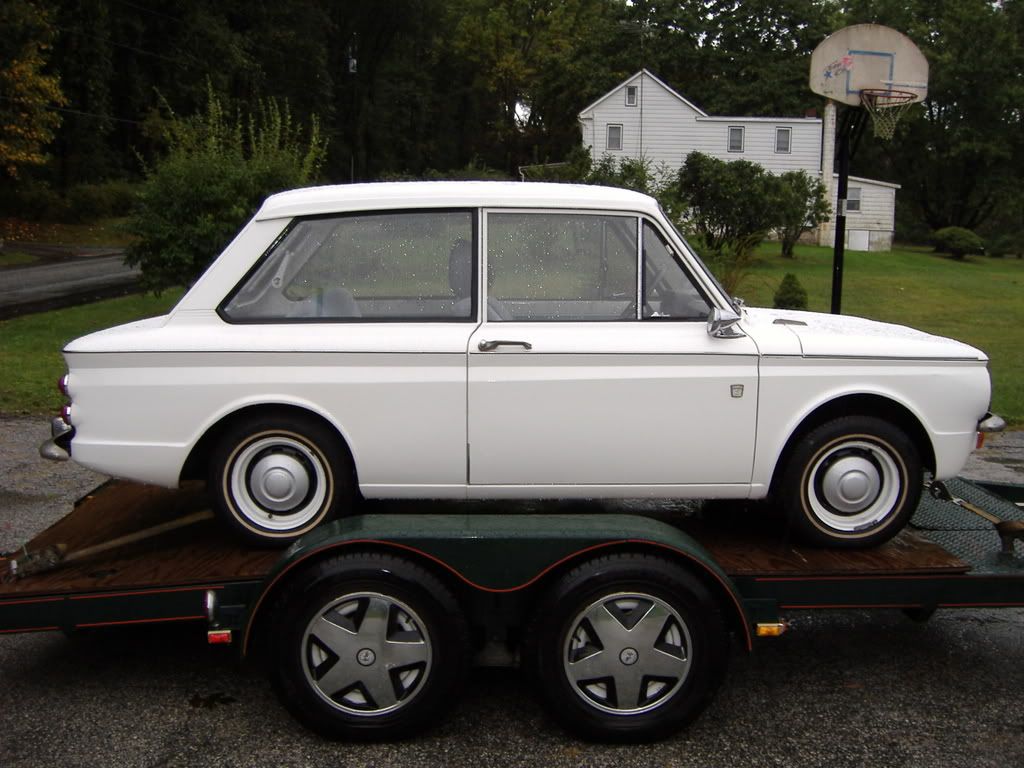 In 2005 we bought this 1966 Mk2 Imp, which we call Eduardo, after his original owner.
Here he is on the trailer just back from picking him up in Maryland.
Eduardo was plagued by low oil pressure problems and no brakes.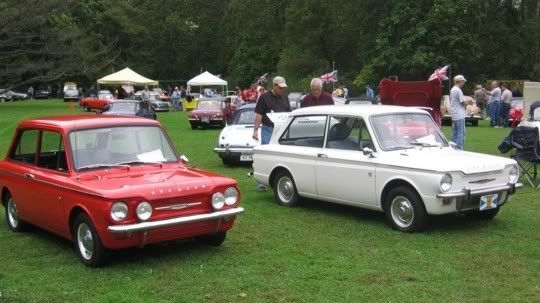 Here we are at the Meeting of the Marques at Allenberry Resort in 2006.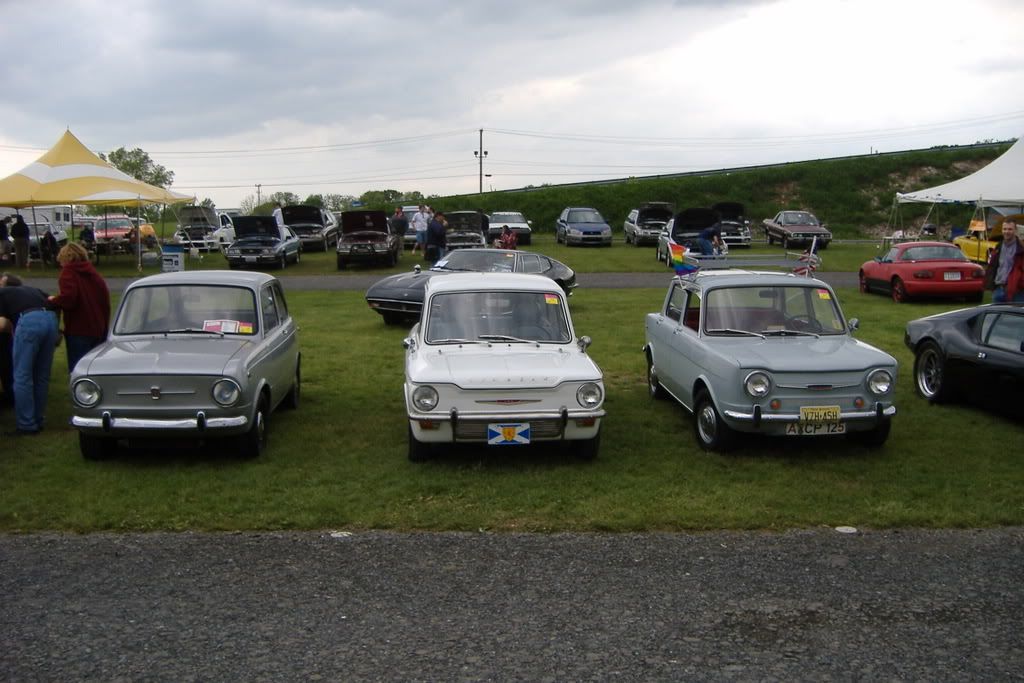 Whoa... Which one is the IMP?  They all look so similar whizzing past you on the road.